Partnership Funding
Each year, RTO 9 works hand-in-hand with tourism partners to enhance experiential tourism across the South Eastern Ontario region. RTO 9's Partnership Fund is designed to forge strong and diverse partnerships that either build on existing tourism products or introduce new tourism products. These projects serve to enhance the region's diversity of offerings to create a competitive advantage in tourism experiences throughout the South Eastern Ontario region.
Definition of 'Partnership'
Partnership is defined as the agreement of RTO 9 to work with one or more entities on a specific project in support of RTO 9's Business Plan for the current year.
Partners who are awarded funding through the Partnership Funding program receive more than money to help reach their project goals. RTO 9 provides guidance in partnership building, experiential tourism development, and digital marketing designed to utilize partner synergies and drive tourists to the region.
Who is eligible to apply?
Partnership Funding for 2021-2022 is intended solely for tourism businesses interested in undertaking tourism-related initiatives that increase visitation to the South Eastern Ontario region.
The Partnership Fund Applications are now closed. Sign up for our newsletter for our next Partnership application announcement.
2021-2022 Partnership Fund Guidelines
Included in this guide is information regarding our current program including the following: program rationale, partnership eligibility requirements, funding parameters and the 2021/2022 project initiatives.
The Partnership Fund Applications are now closed. All applications are currently being reviewed for 2021-2022.
---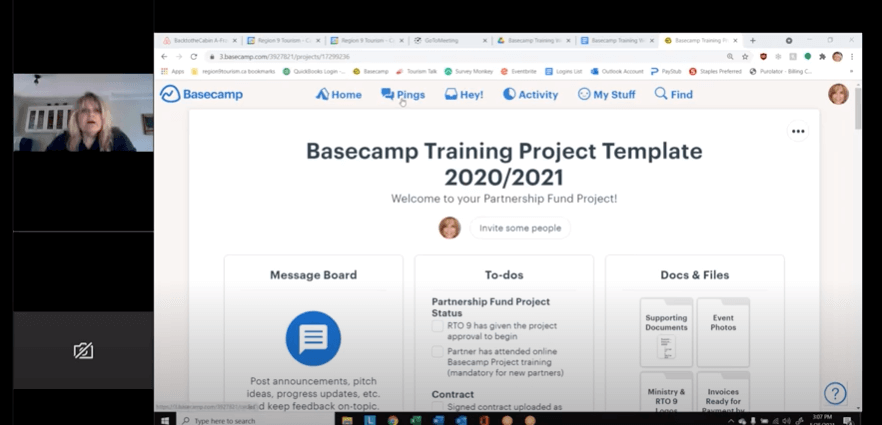 Basecamp Training
Please note that this video is intended for recipients of the 2021/2022 Partnership Fund.
---